About
Bioveri

company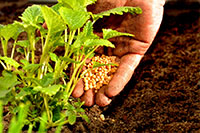 Bioveri© is the largest in Poland importer of raw materials and semi- finished products coming from ecological cultivations from all over the world, e.g. Pakistan, Peru, Thailand, Turkey, Colombia, Paraguay and Burkina Faso.
The company is existing from 2004 and at the beginning it was producing Bio Sesame bars for west market, products coming only from ingredients cultivated ecologically, so free from pesticides, artificial fertilizers, chemical action, genetic modifications.
In response to needs of dynamically developing ecological market in Poland- Bioveri © became the largest importer of Bio raw materials, e.g. sesame, sunflower kernels, raisins, apricots.
In our offer there is range of over 60 positions and there are still new coming. We are importing also raw materials for individual orders of our clients, depending on their needs.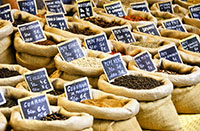 Our work has become our passion.
Ecology and Bio cultivations are these what we want to propagate. We want to share these products to consumers and educate them at the same time.
Basic values of Bioveri © are: quality, reliability and professionalism. They are the guarantee of the trust of our clients. Continuous development of the company allows us to meet their requirements.
In 2005 we implemented the IFS system of quality monitoring.